Affiliate Marketing Program



Water Smacker/Hydrogren Garage is now a ShareASale.com Affiliate.
Earn 15% of each WS sale from your website, blog. Join SHARE A SALE today!
--------------------------
Introducing the WATER SMACKER! Micro cluster and charge your drinking water bottle!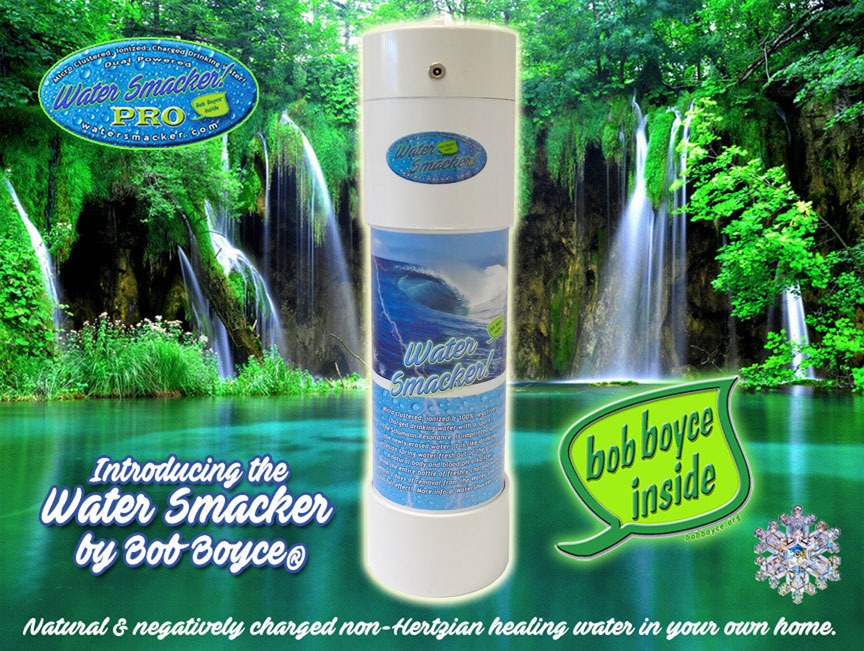 Smack your 32oz. drinking water bottle and raise the pH and lower the ORP!!


Micro clustered water when frozen makes perfect snowflakes due to the lining up of the water molecules. Work of Dr. Emoto
Normal macro clustered water looks like welding slag when frozen and no line up of the molecules. The water smacker
magnetically line up the water molecules that will also line up your cell molecules in your body and blood.
Check out the Water Smacker Friends BLOG
Please contact us to find out how to become an affiliate.
Come visit the Tesla Tech Conference in New Mexico, the end of July 2016 and listen to Bob talk
about the Water Smacker and Battery Smacker and other Tesla subjects. Become a Water Smacker dealer.


World best HOME drinking water systems!! Ionized high ph Water that cleans your blood!


Made in USA
About / HG store / Not a medical product / Contact / Links / Sponsor
WaterSmacker.com / Water Is Life / Hydrogen Garage / USA
Search Engine Submission - AddMe updated 11/15/2017