WaterSmacker.com is apart of Hydrogen Garage.
WaterSmacker.com
97 Ash Ave. Unit #554
Cayucos, CA 93430 • USA
(805) 995-4809 • (805) 900-5275


Made in USA
We have a Affilitate Sales Marketing Program you may want to join, contact us.



Water Smacker/Hydrogren Garage is now a ShareASale.com Affiliate.
Earn 15% of each WS sale from your website, blog. Join SHARE A SALE today!
Introducing the WATER SMACKER! Micro cluster and charge your drinking water bottle! (6/16/2016)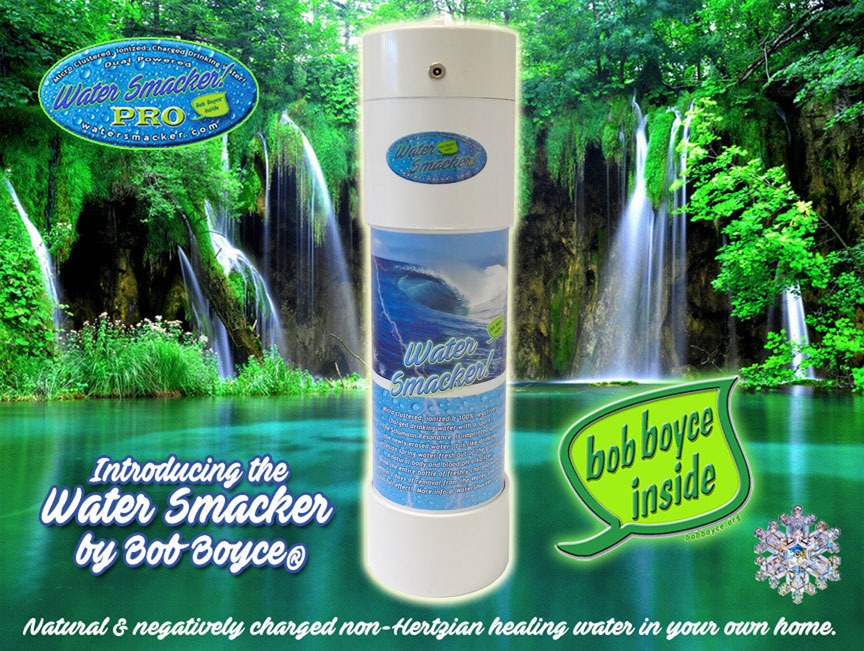 Takes only 10 watts or less to run, but the longetudial toroid circuit INSIDE,
pulses and resonances water back to it's original frequency. How does it work ?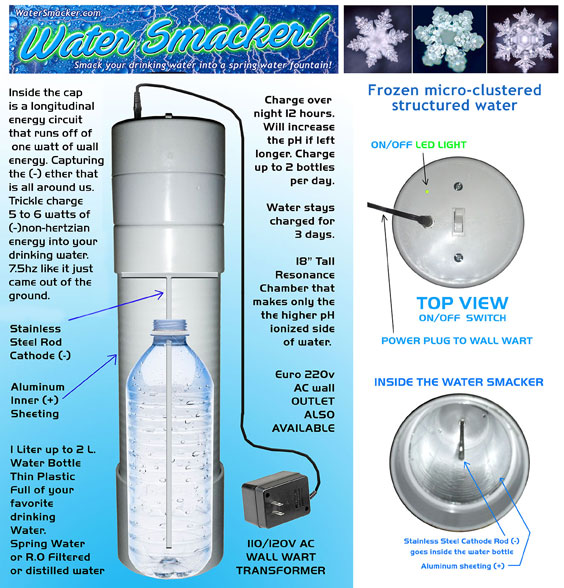 Turn any drinking water into micro clustered spring water! Makes water taste like
mountain glacier water. You can taste the quality of the water.
About / HG store / Not a medical product / Contact / Links / Sponsor
WaterSmacker.com • BobBoyce.org • Hydrogen Garage • USA


Made in USA