Water Smacker Rebuilt Program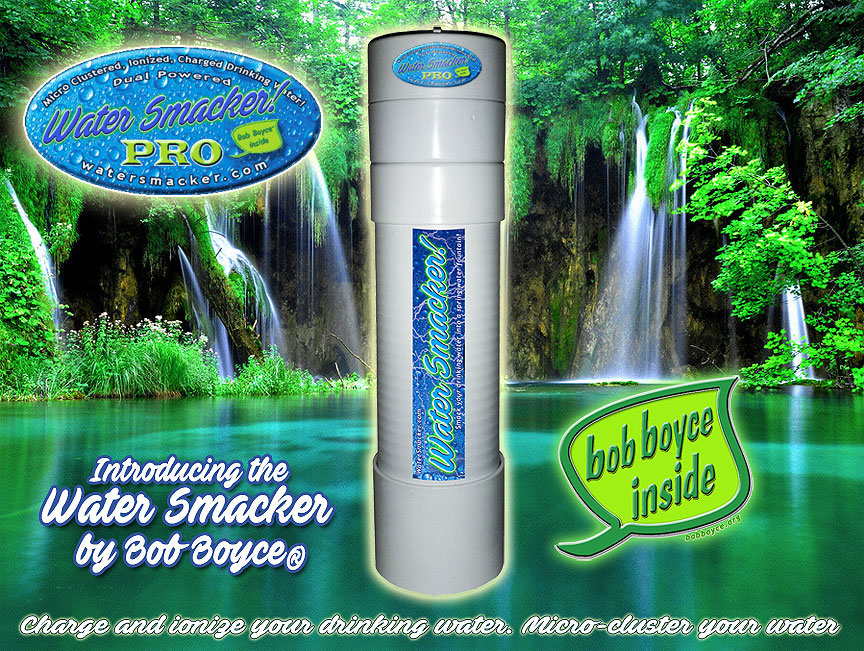 Many customers use their Water Smacker everyday and it gets abused with condensation and mineral stains on the inside alum. sheeting. Heavy condensation will cause issues inside the chamber about years of use. When the 2 year warranty has passed. Some customers have called and said their Water Smacker is no longer working. We have re-conditioned and rebuilt their Smacker for them. We now want to offer a $50 to $100 re-condition program includes free shipping back to you. We have found that 90% of the time the module Bob had made inside the cap, will last a lifetime, as long as you do not put a metal flask inside the resonant chamber or a screwdriver inside the smacker when tuned on. Wires get oxidate inside the cap over time, the green led light may go out, the neon test bulb no longer lights up, but the module is still working. Bob designed the module to last a life time.

If you send back the Water Smacker, we will look it over. Send to :
Water Smacker • 97 Ash Ave. Unit #554 • Cayucos, CA 93430 • USA

Or call : 805-995-4809
Place a note inside the box with all parts. AC cord, 12v adapter , with your contact info. Name, address, phone number, e-mail address, and we will fix it all, replace what we need to replace and then let you know the cost of repair, to make it last many more yes to come. If you read the instructions and smacked Crystal Geyser water, your alum, sheeting will stay clean. Too many customers wish to use their own well water or RO filtered water and the calcium and mineral deposits during the smacked process stains the sheeting, some worse than others. We can replace the tube for cheap and then try a $1 per gallon water that well keep the resonant chamber clean. Their is more ORMUS in spring water that has been ozonated and micro filtered and less mineral contaminates in Crystal Geyser research spring waters though out the USA. We do not work for CGS water, but Bob met the owner one day and they are a private company trying to get the people the best drinking wat3er possible. Not cabal owned corps that seem to be trying to poison us and get rid of all of us off the face of the earth. Coke, Pepsi, Nestle water add chemicals (lye, baking soda for a higher pH and for a better taste?) and care more about a 2 cent plastic BPA free recycled plastic bottle from China, than buying a $40 cent PET or PETE bottle from a OSHA approved plastic PET bottle plant. PET is best, not made from recycled plastic and has been around since the 1950's. Lab grade, medical grade, food grade BPA free REAL plastic for all our drinks and beverages.



Micro clustered water when frozen makes perfect snowflakes due to the lining up of the water molecules. Work of Dr. Emoto
Normal macro clustered water looks like welding slag when frozen and no line up of the molecules. The water smacker
magnetically line up the water molecules that will also help line up your cell molecules in your body and blood.
The hydrogen ionized water absorbs into your body better and quench's your thirst better. Ionized water is similar
to water at the bottom of the waterfall. Water that feels silky to your touch. What does bad water look like when frozen?
This product is not intended to diagnose, treat, cure, or prevent any disease.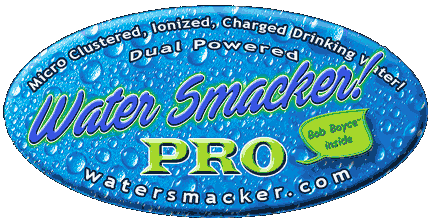 New Water Smacker PRO model
(Dual powered, charges twice as fast. 10/21/2018)
As of 7/2015 till 3/2020, we have sold over 700+ Water Smackers out in the world today.
We have to stay under the radar and leave it funky & plumbing looking, so the big wigs
do not take us to seriously and try and take us down. Not a medical product.
Water Smacker/Hydrogen Garage is now a ShareASale.com Affiliate.
Earn 15% of each WS sale from your website, blog. Join SHARE A SALE today!

FOR SALE NOW! $370.00 (Free Shipping) • PRO model $550.00
PET or PETE plastic bottle information.
Water Smacker is a division of Hydrogen Garage • 97 Ash Ave., Unit #554 • Cayucos, CA 93430 • USA

805.995.4809
Not a medical product. Do we need FDA approval? Enhanced water is not a drug.
Do NOT do this to your Water Smacker
1/8/19 The Water Smacker's Patent was granted!
Water Smacker Videos • How it works • Testimonials • Ormus Gold • Purchase • Contact
Search Engine Submission - AddMe updated 2/26/2021