Introducing the WATER SMACKER! Micro cluster, ionize and 100% negatively charge your drinking water. It also gives your water a charge, with a shock test. It raises your body fluids to be more alkaline. Your blood pH goes alkaline. The Water Smacker helps take out vulnerable plaque. Cancer can not grow in a alkaline body. The Water Smacker erases the water memory. The only drinking water device that sends the natural Schumann Frequency 7.5hz of the Earth, into the water. 100% Negatively charge your drinking water from the aether, the non-hertzain energy that is all around us, at all times. Two tiny Tesla air coils inside the cap. No other water machine is like the Water Smacker. It captures negaitve charged non-hertzian energy into the water. All other alkaline water machines pass a current into the water. They use electrolysis and move metal oxides into your water. No oxides of metal goes into your drinking water. The Water Smacker sends a non-hertzian digital pulse through the water, tuned to the low sub tone hum of 7.5hz frequency. t\The natural frequency of your body and the earth. updated 12/3/2019
1/8/19 The Water Smacker's Patent was granted!
Two Dynamic Water Qualities VS. Five Dynamic Water Qualities • 2D vs. 5D VIDEO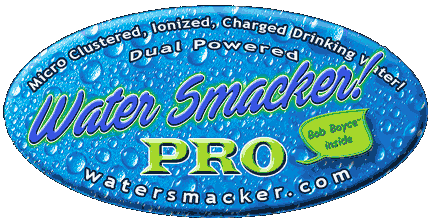 New Water Smacker PRO model • Only $550
(Dual powered, charges twice as fast. 11/1/2018)
Standard Model * Only $370 (FREE SHIPPING)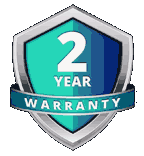 2019 Water Smacker Flyer • Download the Instructions

Do you got 14 minutes for us to explain the Water Smacker?
Watch the Water Smacker product VIDEO 4/4/17 and remake on 11/24/17

Video on how it works, explained by the inventor: Bob Boyce™ 8/7/17
Check out the Water Smacker Friends BLOG
Water Smacker Personal Testimonies (9/28/18 update)
More of our Water Smacker Videos
More Water Smacker research at 528WaterSmacker.com
Bob Boyce™ the WS inventor one hour+ conference talk at Tesla Tech Conference 7/28/17 PART ONE • PART TWO
The Water Smacker inputs energy into the water and charges the water molecules. It allows the water to be absorbed by the cells inside your body. When you drink store bought bottled water that is NOT in the proper state, it will only add to your body's interstitial fluids and NOT absorb into your cells.. More and more EMF pollution is being put out into the atmosphere today. Your drinking water is losing it's charge. The Water Smacker brings back the natural earth water cycle, to your drinking water and into every cell in your body. It erases the memory in the water inside the resonant chamber and puts the Earth's pulse into the water. It follows the "bio-electromagnetic" healing that Dr. Robert O.Becker wrote about in his book "The Body Electric"
The WATER that SHOCKS YOU! Smacked water, after a 24 hour charge, hold you water bottle an with a finger out it in the neck of the bottle and touch the water and ZAPPP!! you get a shock!! Water holds a charge for about 3 days, and if you pour this water in a larger water container full of water , all the water in that container will also get charged! The same thing in your body, it charges all the cells in your body, wakes you up gives you energy. No other water machine gives you this energy that SMACKED WATER!
Life of the body is in the blood. We are all suffering from power failure. On a chemical and physical level all disease is caused by a loss of organization – by entropy – or essentially a loss of energy. Albert Szent-Gyorgyi, the Nobel Prize-winning scientist who discovered Vitamin C, said that hydrogen, not oxygen, is the "fuel of life". Hydrogen is the most powerful antioxidant. Antioxidants are the body's defense mechanisms against damaging free-radicals. But by simply replenishing our hydrogen stores, we can increase cellular energy and detoxification, relieving and even reversing many of these conditions. Adding negative Hydrogen ions from your drinking water is now easy
and affordable.
Negative Hydrogen for Positive Health by Dr. Gerry F. Gordon
Listen to Bob Boyce talk about the WATER SMACKER at the Tesla Tech Conference
New Mexico, 7/31/16
Download the Water Smacker Instructions
My Water pH is NOT going up? Why is that?
"Health Care System to Well Care System" with a Water Smacker
One writer wrote non-sense about the WATER SMACKER, we corrected him. A good read.

If you keep drinking the smacked water your high blood pressure will stay low. Bob and Dion experienced this. Years of high blood pressure to normal pressure! Clean out those blood veins and arteries like a white tornado! with Smacker water! Holy Spirit approved. Read below.